Back in the real days of MHS our school captain, in an effort to kick start a possible career with the Australian Federal Police, clandestinely filmed many subversive activities at our school
(and hell, were there a lot to choose from)
Fortunately, he saw the error of his ways and has subsequently destroyed several hours of this incriminating material (of both teachers and students)
However, he has done an absolutely brilliant job with the non controversial footage.
This is a link to 11 minutes and 42 seconds of a time I thought I would never ever get to see again, moving and in colour.
This has been put together by Ian Adkins* from his relatively extensive film archive and he has plans to add subtitles, more footage and music.
If you can put a name to some of the faces that would be great.
Any feedback would also be greatly appreciated and would help with a possible detailed update.
This link will be here initially for several weeks.........depending
Thanks Ian,
Tone
http://www.youtube.com/watch? v=kv4AJz0MJ-4
*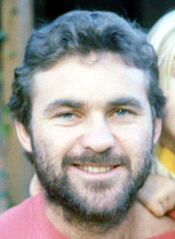 (This is NOT Billy Thorpe)